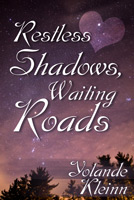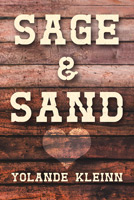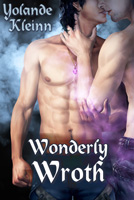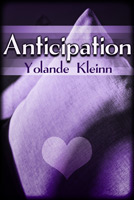 Right Here with Me
AMZ / Apple / BN / Kobo / SW / All Buy Links

F/F, Contemporary Romance, Friends-to-Lovers
[43 Pages / 14,000 Words]

Jessa Nolli doesn't like to admit how much of a giver she is beneath the wry exterior. Heck, she gave her heart to her best friend years ago and still hasn't fessed up. How can she, when Amaia has no earthly reason to love her back?

Amaia Campos has landed a full ride scholarship to her dream school. There's only one problem: college means moving clear across the country, two thousand miles from her family and friends. The worst part is leaving Jessa behind without ever admitting how she feels.

A road trip is either exactly what they need or a disaster in the making. Faced with three days on the road—with nonstop driving, a box full of cacti, and only one bed—Jessa and Amaia have one last chance to get this right before everything changes forever.

- - - - -
Not Much of a Christmas Miracle
AMZ / Apple / BN / Kobo / SW / All Buy Links

M/M, Holiday, Contemporary Romance
[Coming Dec 1, 2020 / 4,700 Words]

After years of hiding his feelings, Eric can't believe he kissed his boss. Even worse, in the wake of his misstep Vincent is trying to reassign him. If Eric wants to stay, he needs to convince Vincent his infatuation won't be a problem. Christmas Eve is no time for confrontations, but if Eric is lucky, it might be a time for unexpected miracles.

- - - - -
A Brand New Patch of Sky
AMZ / Apple / BN / Kobo / SW / All Buy Links

M/M, Science Fiction, Romance
[20 Pages / 5,000 Words]

Starship pilot Mitch Kato doesn't make a habit of pining for the impossible. He's always kept tight hold on the inconvenient feelings he harbors for his captain, Solomon Finn. But when a close scrape grounds Sol's ship and threatens to scatter the crew, Mitch finds himself making an unexpected promise. As he and Sol consider a different trajectory, Mitch wonders if their longstanding friendship might be the beginning of something more.

- - - - -
Restless Shadows, Waiting Roads
AMZ / Apple / BN / Kobo / SW / All Buy Links

M/M, Contemporary, Paranormal Romance
[37 Pages / 11,000 Words]

Caleb was a child when he survived a storm that should have killed him. The forest, and an impossible stranger named Eli, protected him from harm. Fifteen years later, he knows Eli wasn't real. Magic isn't real. But Caleb is irresistibly drawn to the woods he left behind. When he finally returns, there's no telling what—or who—he might discover.


- - - - -
Running Hot
AMZ / Apple / BN / Kobo / SW / All Buy Links

M/M, Contemporary, Romance
[49 Pages / 15,800 Words]

Kurt Trench and his sister Lena make a good team, running the auto shop they inherited from their dad. Lately Shane Dolan—loyal customer and cheerful gearhead—has been coming by the garage all the time, and Kurt's pretty sure he knows why.

Shane isn't the first guy to hang around mooning over Lena. He is the first she's let stay. The fact that Kurt is drawn to Shane too shouldn't matter. Even if the feeling were mutual, he won't steal Lena's boyfriend. He would never hurt his sister that way.

But watching the two grow close is torture, and Kurt can't seem to rein in his jealous heart.


- - - - -
Sage and Sand
AMZ / Apple / BN / Kobo / SW / All Buy Links

M/M, Historical, Western, Erotica
[29 Pages / 8,000 Words]

Marshall Maddox is no one's hero. Right place, right time, that's all this is.

Bram Caldwell sure as hell didn't expect to need rescuing. But if Marshall wants to stick around after the gunfire fades, Bram's not going to complain.
- - - - -
Wonderly Wroth
AMZ / Apple / BN / Kobo / SW / All Buy Links

M/M, Fantasy, Erotic Romance
[36 Pages / 8,100 Words]

Arthur knows he is destined to die at Camlann. But when the Lady Merlin enlists a powerful enchantment to save him—an enchantment to tether Arthur's life to Lancelot's—the magic carries unintended consequences. Lancelot's strength could be Arthur's salvation, but what of the deeper connection that now binds the king to his most loyal knight? The connection is only temporary, but when Arthur learns the truth of Lancelot's feelings for him, their friendship could change forever.
- - - - -
By Hand and Heart
AMZ / Apple / BN / Kobo / SW / All Buy Links

M/M, Contemporary Romance, Magical Elements
[19 Pages / 4,400 Words]

Luis Pygmalion does not usually take commissions. But when offered an intriguing challenge—to sculpt the most beautiful person he can imagine—he can't resist. There's only one problem: the image he conjures is too real, and Luis finds himself falling for a man who exists only in his dreams.

As his masterpiece nears completion, Luis faces a difficult decision. Will he fulfill his contract, or follow his own confused and irrational heart?
- - - - -
Take Your Best Shot by Starlight (Re-Release)
AMZ / Apple / BN / Kobo / SW / All Buy Links

M/M, Science Fiction, Romance
[24 Pages / 6,500 Words]

A former soldier turned intergalactic politician, Halden Blake never wanted to be a hero. Now he's finishing his third presidential term, wondering if a fourth is worth putting his life on hold for another five years.

Isaac Knox has been there from the start, the best public liaison Halden could have asked for. A staunch ally and friend through difficult times, Isaac has never given any sign of returning Halden's closely guarded attraction. But as Halden struggles with questions about his own future, Isaac makes an offer that might just change everything.

- - - - -
Anticipation
AMZ / Apple / BN / Kobo / SW / All Buy Links

M/M, Contemporary, Erotic Romance
[22 Pages / 6,800 Words]

Jason may be a lot of things (stubborn, arrogant, occasionally oblivious), but he's got no delusions about his hopeless and long-secret infatuation with his best friend. The night he tells Max the truth, Jason worries his confession will ruin everything.

But he should know better than to underestimate Max. Maybe his crush isn't so hopeless after all.


- - - - -
Especially at Christmas
AMZ / Apple / BN / Kobo / SW / All Buy Links

M/M, Contemporary, Erotic Romance
[20 Pages / 5,500 Words]

For the first time in five years, Andrew is single at Christmas.

At least he's not spending the holidays alone: his roommate is here to share the ups and downs of the season. Jake may be out of Andrew's league, but they make a good team. Then Jake kisses him in the middle of a noisy Christmas party, and changes all the rules.

Andrew doesn't believe in Christmas miracles. But maybe, just this once, he can make an exception.


- - - - -