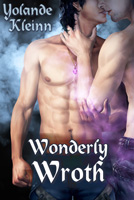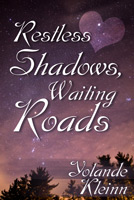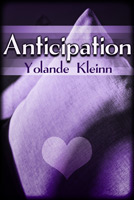 Matters of Heart
M/M, Contemporary Romance
[49 Pages / 15,000 Words]

Marco Spinelli has made Spinelli Medical Technologies an international power house; but there's no way he could have done it without Adam Callaghan, his best friend and resident entrepreneurial genius. Together they've spent years making their dream a reality.

Marco can't imagine life without Adam at his side, exactly like this—until a gala and an unexpected encounter make him realize he wants something more. Now he must repair a rift he never intended to cause, before he loses Adam for good.
- - - - -
Wonderly Wroth
M/M, Fantasy, Erotic Romance
[36 Pages / 8,100 Words]

Arthur knows he is destined to die at Camlann. But when the Lady Merlin enlists a powerful enchantment to save him—an enchantment to tether Arthur's life to Lancelot's—the magic carries unintended consequences. Lancelot's strength could be Arthur's salvation, but what of the deeper connection that now binds the king to his most loyal knight? The connection is only temporary, but when Arthur learns the truth of Lancelot's feelings for him, their friendship could change forever.
- - - - -
Restless Shadows, Waiting Roads
M/M, Paranormal, Urban Fantasy
[40 Pages/ 14,000 Words]

As a child, Caleb was helplessly drawn to the woods behind his family's house—a deep forest that became a friend, a sharer of secrets, even a protector. On the night Caleb was stranded by a blizzard, a mysterious figure saved his life and kept him from harm.

But all too soon his family moved away, and Caleb set the mysterious stranger aside as a figment of his imagination. Now, more than fifteen years later, Caleb returns to the woods he left behind and encounters a familiar face...
- - - - -
Take Your Best Shot by Starlight (Never Too Late)
M/M, Sci-Fi, Erotic Romance
[23 Pages / 7,400 Words]

Halden Blake was a good soldier and a good man. He never intended to be a hero, and he definitely never intended the events that landed him in intergalactic politics. Now, three presidential terms later, Halden must decide if running for office again is worth five more years of putting his own life on hold.

Isaac Knox has been President Blake's public liaison from the start, an ally and friend through difficult times. Halden has always carefully resisted thoughts of more, and Isaac has never given any hint of returning his guarded attraction. But when Halden finds himself struggling with questions about his own future, Isaac makes a surprising offer that could change everything.
- - - - -
Anticipation
M/M, Contemporary, Erotic Romance
[24 Pages / 7,000 Words]

Jason may be a lot of things (stubborn, arrogant, occasionally oblivious), but he isn't stupid. He's never had any delusions about his long-secret crush on his closest friend. He's tried everything, even completely cutting contact to get his head on straight, but nothing helps.

The fact that Max has stuck by him anyway is more than he deserves.

The night Jason inadvertently admits the truth, he worries his confession will drive Max away. When their relationship takes an unexpected turn towards the physical instead, there's no guessing who is more surprised.
- - - - -
Especially at Christmas
M/M, Contemporary, Erotic Romance
[20 Pages / 5,500 Words]

For the first time in five years, Andrew is single at Christmas.

At least he's not spending the holidays alone: his roommate is here to share the ups and downs of the season. Jake may be out of Andrew's league, but they make a good team. Then Jake kisses him in the middle of a noisy Christmas party, and changes all the rules.

Andrew doesn't believe in Christmas miracles. But maybe, just this once, he can make an exception.


- - - - -